I've Been Trapped In An Abusive Marriage For Years. Here's Where I Go To Cheat Without Being Caught.

Best places in Singapore to cheat
Last week, I shared the reasons as to why I decided to cheat on my nightmare of a wife. If you read my story and found yourself nodding while side-eyeing your wife, this essential guide is for you. If you're judging me, good for you. You're probably enjoying your marriage. Us "cheaters out of choice" wish we had your luxury. In any case, here's where I go to cheat and get some action and attention while staying off my wife's radar.
Tantric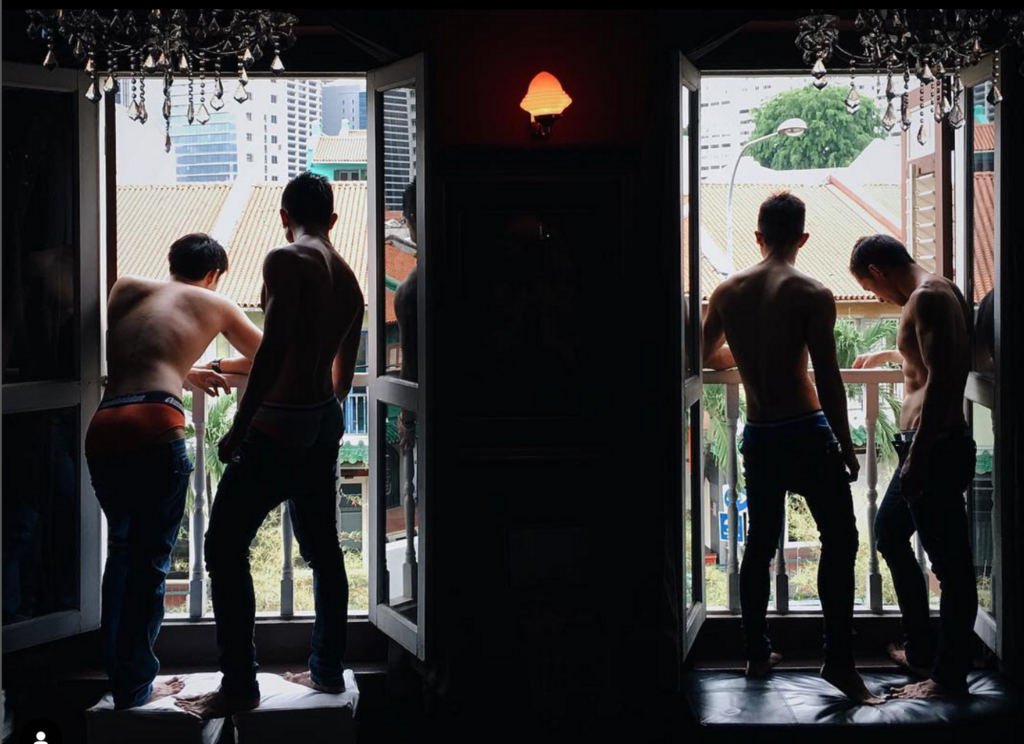 I bet no other straight man has recommended this before. Gay bars are the absolute best place to hit any woman up with zero judgments. In fact, the crowd might even cheer you on as J.Lo's big booty dance track echoes in the background.
I go to Tantric at Neil Road because it has lots of tourists and the crowd is older. This makes it great for "no strings attached" arrangements. My gay friends always have my back too; they know I want to live my best life and they don't give a f***k since I'm not cockblocking them anyways.
Tantric has double shot cocktails and a banger Lychee Martini I've grown to love. One time, my wife FaceTimed me at Tantric, and I just chewed on a vodka-soaked lychee guilt-free while blowing her kisses. I told her I was eating at my usual chng teng spot with friends.
This is the absolute last place she would expect me to be, so I always feel safe here. The chances of being caught are close to zero. They have a quiet back alley and a classy outdoor area with no music. Heck, there are even Buddha statue heads lined up; you could tell her you're praying at a temple for her health and wealth.
| | |
| --- | --- |
| | 80A Neil Road, Singapore 088842 |
| | 8pm to 3am daily |
| | 9827 4846 |
Mr. Stork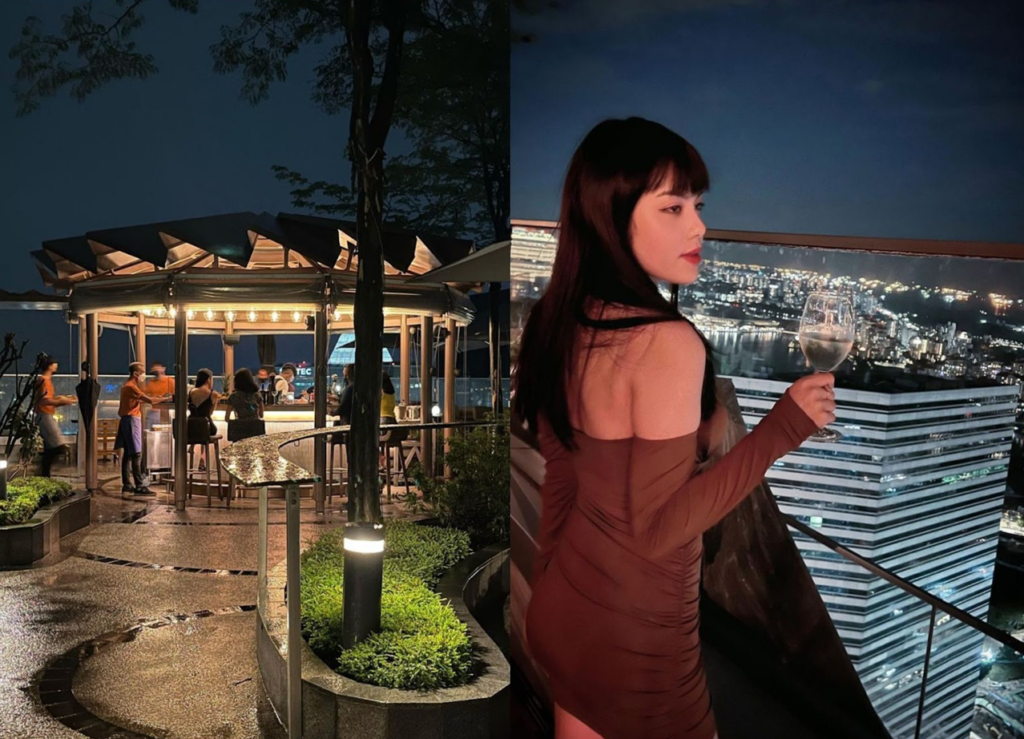 If you work in the CBD, Mr Stork is the perfect spot to jazz up your hunt. It's classy and exclusive, which reduces the chances of your wife popping up.
They have teepees that guarantee privacy and comfortable sofas with a great view of Marina Bay and Kallang. The last time I was here with my side chick, I told my wife I was meeting an important client at Andaz Hotel. Because I was honest about the location, I could enjoy the rest of my night without breaking a nervous sweat. I even took the initiative to send her pictures of the breathtaking view—the skyscrapers, not the bosom in front of me.
The lighting on the rooftop is warm and dim, so it's very hard to make out the faces of anyone out of your table. I recommend making reservations earlier and asking for the corner tables for the best privacy. If you're alone, sit at the central bar island to increase your chances of sparking a conversation with someone. Last year, I sat there for my birthday because it was raining. My side chick was with me and we ended up having an unfiltered conversation with two people who were being unfilial too.
If you're convinced on heading there, get their on-tap espresso martini. It's potent enough to ease away any ounce of guilt but invigorating enough to make sure you don't go home drunk. Balance is key, fellas.
I usually skip the food and save the money for a room if I'm feeling more adventurous.
| | |
| --- | --- |
| | 5 Fraser Street, Level 39, Andaz, Singapore 189354 |
| | 5pm to 12am (Mon-Thurs), 5pm to 1am (Fri), 3pm to 1am (Sat), 3pm to 12pm (Sun) |
| | 9008 7707 |
Ola Beach Club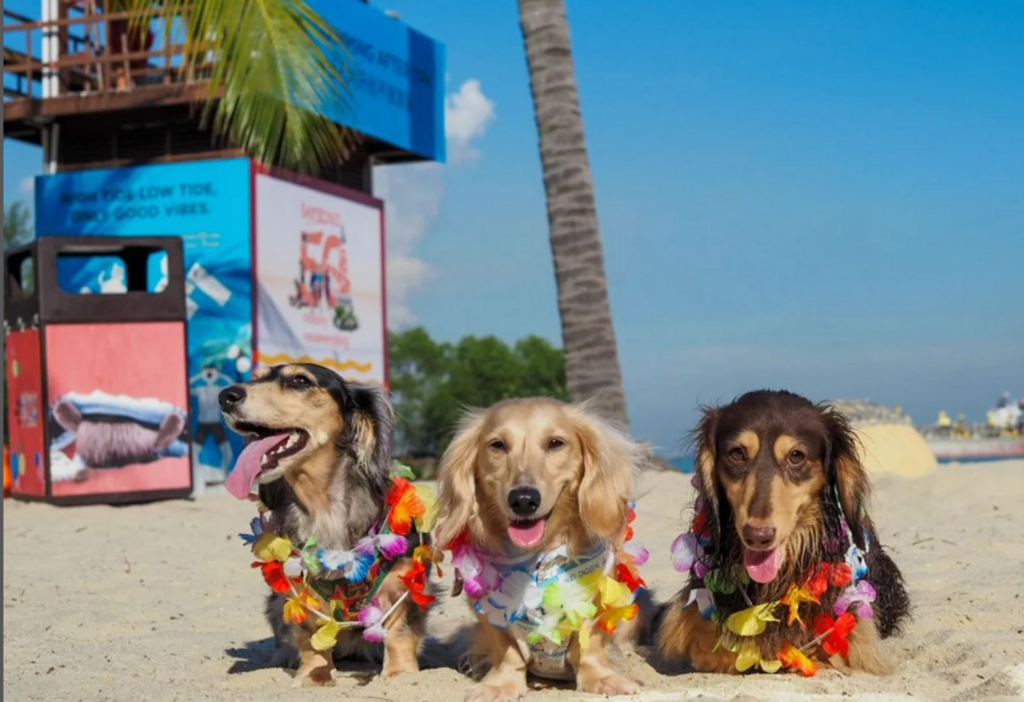 Beach clubs are great when I'm feeling a little jaded because I can ogle, get in the pool with someone I fancy, sip on a few tropical drinks and head back. It's the perfect visual package without the oral add-on. If regular bars are my go-to-home, then beach clubs are my vacation home. But I suggest going to them only if you're seasoned because it's hard to be discreet in broad daylight.
Since my wife is obsessed with her dog, I just tell her I'm taking him for his bi-weekly beach dog get-together at Sentosa. This is a win-win situation for us because her dog gets to mingle while I use him as a chick magnet. If you think this is unethical, don't even bother reading this because you're going to fail.
I usually go to Ola Beach Club because it is not as popular as Rumours and Tanjong Beach Club. The last thing I want is my face plastered on some frivolous Gen Z kid's Insta Story. Everyone minds their own business here unless you're hitting them up. They make killer pina coladas and serve health conscious mains such as poke bowls—and you know what kind of crowd that's targeted at. *Wink wink*
| | |
| --- | --- |
| | 46 Siloso Beach Walk, Singapore 099005 |
| | 10am to 9pm (Mon-Thurs), 10am to 10pm (Fri), 9am to 10pm (Sat), 9am to 9pm (Sun) |
| | 8028 3228 |
Cheat on your partner successfully with this guide
I love bars and clubs. They're the prime place to pick someone up stealthily or just have a hot nightly encounter without being seen. People there have had too many drinks, and I can look for like minded-women wanting to escape their bland husbands. Most of the time I find someone else that's married too. That way, we're both sinners, and the guilt is shared—so it goes away faster.
Do you have a saucy secret you're dying to get off your chest? Share your titillating tales with us below!
What's Your Reaction?
I have a different opinion
2
Thank you for sharing your story
1