I'm A Gay Man Who Fell For My Straight Best Friend. Here's What True Intimacy Means.

Falling in love with my straight best friend
Most gay people would lament 'falling' for a straight guy. At the same time, I know many who have this twisted association to it because it's the 'forbidden fruit'. 'Turning' a straight boy 'gay' is a fantasy that some gay men just have. Before you jump on and judge them, it stems from the innate human desire to simply chase what we know is well beyond our reach. When I was discovering my own sexuality and coming to terms with it, I fell for my straight best friend. I think it might have been the best thing that happened for our relationship because eight years later, he's the one person I still turn to for anything.
Gay men have toxic masculine traits too

Being 'gay' just means we're sexually attracted to other males, but a whole part of our pre-revelation experience is quite synonymous with most heterosexual males. Most of our parents saw gender as a direct relation to sexuality. So yes, I held on to the toxic notion that as a male:
Showing emotions was a sign of weakness.
It is not appropriate to express 'love' or 'affection' to anyone of the same gender.
Expressing femininity was just blasphemous
But as a gay male who increasingly got exposed to the world, I knew deep-down I felt different. And I only stuck to those stereotypes because they were my truth or reference points up till then.

How I fell for my straight best friend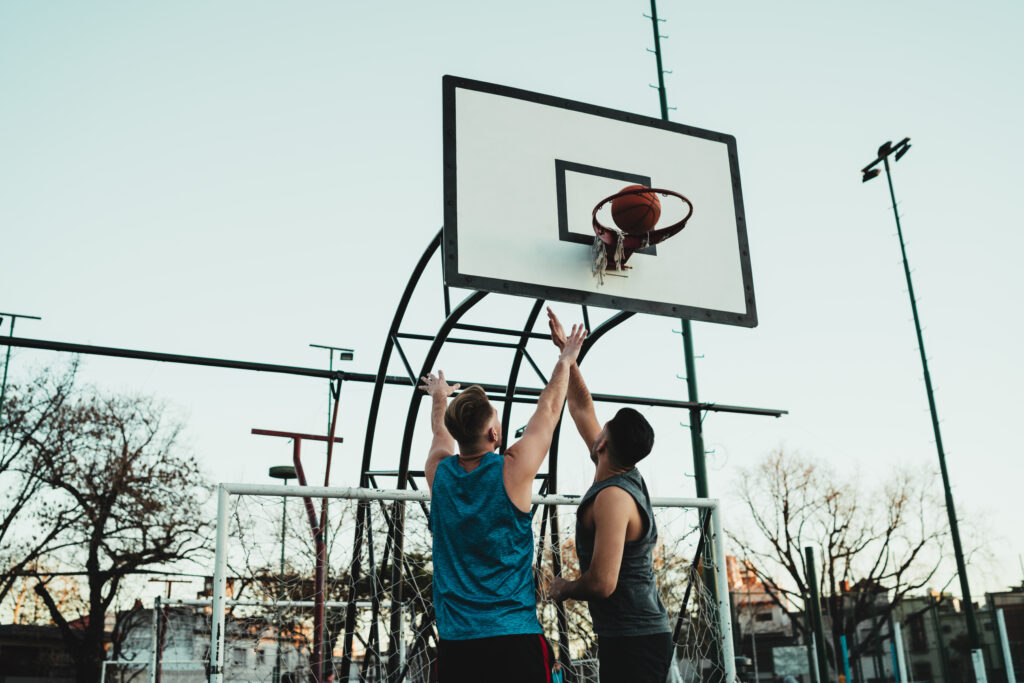 I met my best friend, M, in junior college. If frat boy hierarchy was a thing, he'd be right on top. A member of the national sports team, M was extremely charming, well-built, and well-mannered. Girls would line up outside his classroom just to get a glimpse of him. When I first saw him, I was starstruck and intimidated.
From that moment, I tried so hard to avoid coming into close contact with M. I knew that if I ever caught feelings for a straight guy, I'd be shooting myself in the foot.
But thanks to our mutuals, we became friends. We ended up spending so much of our youth together having heart-to-heart talks and wine on rooftops. I used to sleep over at his crib and we'd both grab fresh groceries in the morning to cook breakfast together. I remember thinking how if this was a gay guy, it would have been somewhat conditional. Sleeping over equals to some sort of expectation of having sex almost all the time.
Eventually, I did develop feelings for him.
Let's be real. Straight or not, I'm sure you've had an instance where being around a very close and attractive girl friend just made you sweat inside. That was me. I think it's fine to accept that it's an innate human thing to 'fall' for someone when they're both emotionally and physically attractive.
A mistake many of us make at this point is to cut the person off or self-sabotage the relationship because of fear. We feel embarrassed or ashamed that we suddenly view our friend in a different light and that realisation makes us recoil.
Somehow, M knew about my feelings and he let it be. We both did not address it initially but we continued to share many moments together. And, when we both found our romantic partners, those magical feelings just went away.

Lessons from loving my straight best friend
Love transcends sexual attraction or sexuality. Being a gay male, I was so addicted to hook-up culture and being over-intimate with other men that everything was hyper-sexualised in my head. I was so conditioned to think that holding hands meant sex later on, that I was averse to even hugs.
At first, I thought it was because I was afraid my straight friends would think I was hitting on them. However, I realised that I was just projecting my insecurities. Sometimes, we're afraid of touch because we've been conditioned to associate touch with sexual intention. Hanging out with M changed this and my perception of relationships for life.
As humans, we tend to think of things as black and white, straight or gay etc. What and I discovered together was the grey area between those polarities. It was unfamiliar but we were open and it helped us understand how we weren't very different people at all. That's why we vibed so well. Literally, the only difference was our preference in gender.
I never realised how much I needed an unconditional straight best friend until I met M. I may not have found a lover but I did end up finding a lifelong best friend. And I would take that any day.
Have you ever fallen in love with someone you couldn't be with? Tell us that story below!
What's Your Reaction?
I have a different opinion
1
Thank you for sharing your story
12