I Made My Life Better By Deepening My Bonds With Those Around Me. All It Took Was Sushi.

Learning the power of bonds through sushi
I've always been a huge fan of sushi. Whenever we have something to celebrate, my parents will ask me what I wanted as a treat and my request will always be to have sushi. It truly is the key to my heart. If you ever make me mad, just buy me sushi or take me to a Japanese restaurant. I'll forgive you pretty quickly.
Because sushi is such a constant figure in my life, it's also been in the background of many of my significant life events. Through those events, I discovered just how wonderful your life can be just by having more people around you who cared. In the spirit of the holiday season, here are three instances where sushi helped me deepen my bonds with the people around me.
Sushi Tei: The sushi that reunited my family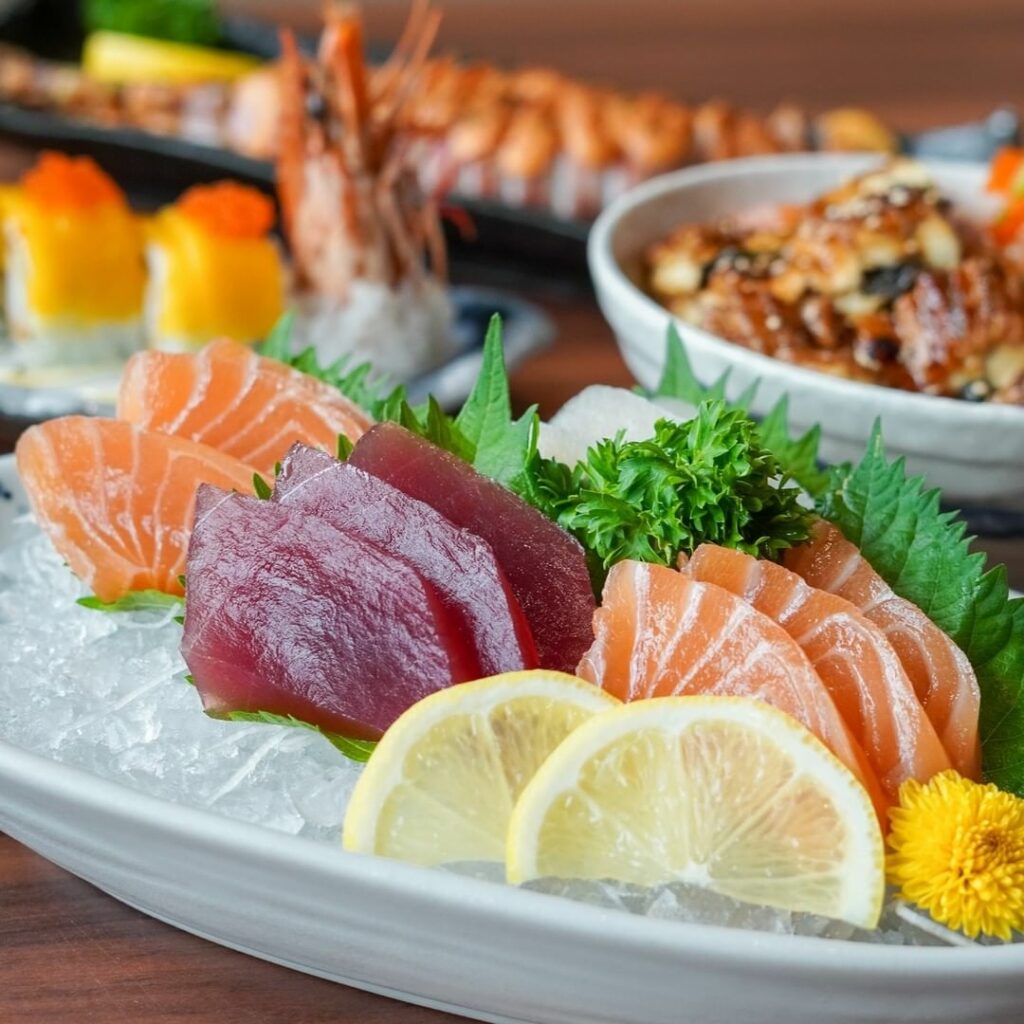 My mum is a hardcore Sushi Tei fan as she believes that their food is much better than other popular Japanese restaurants in Singapore. She even signed up for their membership program to enjoy the 20% birthday discount! Aside from that, it is also our go-to place whenever we are in a celebratory mood.
Back when group sizes were capped at five, it was very difficult to meet up with my extended family. We used to gather at my grandparents' house or go out for a meal every two weeks. Our favourite place? Sushi Tei.
So when it was finally announced the cap on group sizes was lifted, my family immediately booked a dinner slot at VivoCity's outlet.
As the whole family laughed and embraced each other, I realised that absence does make the heart grow fonder. We should never take our loved ones for granted and from that day on, I resolved to spend even more time with my family.
Don Don Donki: The sushi that saved my love life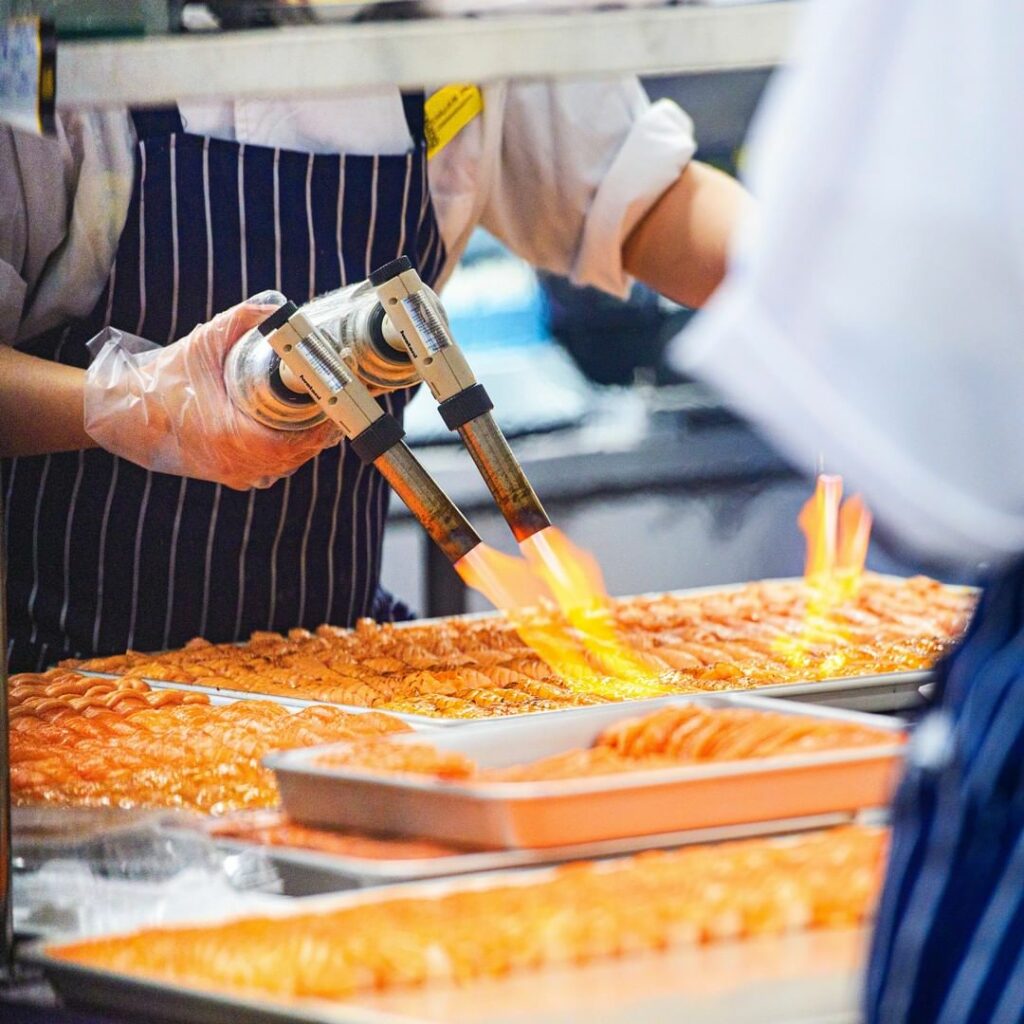 Would you count down to the new year with a person you barely knew? Usually, I wouldn't. But in 2020, somehow, I did and it turned out to be the best decision of my life.
It was 31 December 2020. My current boyfriend, who was just an acquaintance at the time, invited me to count down the new year together. My instant thought was to reject the offer as I barely knew the guy. But I had been a single Pringle for eight months, so I figured it was time to hang out with a guy before I lost my charm, rotted away, and died alone.
When we met, he told me that his plan was to sit along Harbourfront Boardwalk which was less crowded as everyone was waiting for the fireworks at MBS.
"Want to get some sushi from Don Don Donki?" he asked. I thought "OMG, this guy likes sushi too!?" It was after 8:30pm. I knew the prices were marked down which triggered the auntie in me to get there as fast as I could.
We speed-walked to the Donki store at Harbourfront Centre and grabbed a whole bunch of sushi and some ice cream. The night was spent having great conversations and yummy food, and we found out we actually clicked with each other quite well.
It's been two years since, and I always tease him about our cheapo first date where we sat on the floor with discounted sushi. But I wouldn't have it any other way.
Minami Maki: The sushi that reconnected me with my old friends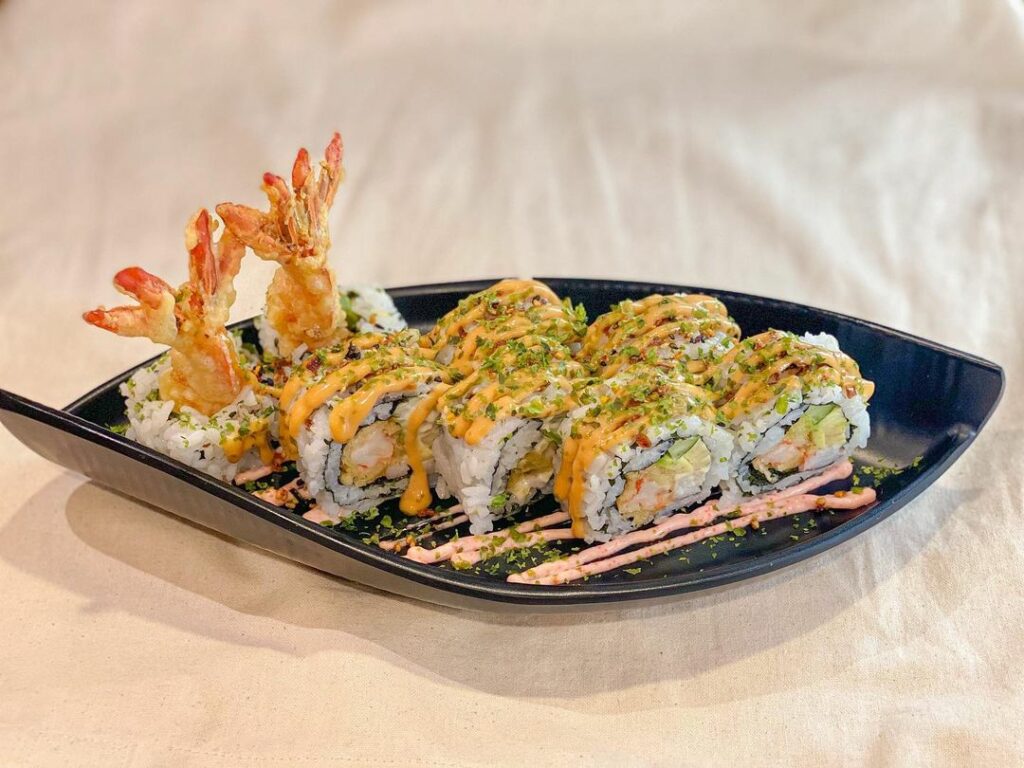 As an only child, I did not have anyone to play with when I was growing up. As such, my parents would bring me out on play dates with their friends who had kids who were around the same age as me.
Sienna and Sarah, the children of my dad's secondary school friends, became my best friends during my childhood. But as we grew older, we met up less frequently and grew apart.
A few months back, my dad told me that his friend, a former hotel chef, opened up a new sushi eatery. Knowing that we loved sushi, he wanted to bring us there for a meal, while also supporting his friend.
When we arrived, I was surprised to see Sienna and Sarah helping out at the store. I've known them for ages but never knew their dad was a chef! After catching up for a bit, I learnt that their restaurant wasn't doing very well due to its secluded location and lack of publicity. So I decided to put my video editing skills to good use and made a TikTok to promote the place.
Even though 25K views isn't a lot, it did help their business significantly as other publications caught on and featured it on their platforms as well. They usually did not have much business on weekdays but these days, there's always a queue!
This also rekindled our relationship with their family as we visit their place for delicious sushi rolls regularly now, which has made me reconnect with my childhood best friends.
Bonds and sushi
All in all, sushi has been a part of every stage in my life. It really is like a feel-good potion as every experience with sushi has been amazing. I believe my love for sushi is something that I will live with for the rest of my life and I look forward to creating more bonds and memories in 2023 while enjoying this simple Japanese roll.
What food has had the greatest impact in your life? Tell us below!
What's Your Reaction?
I have a different opinion
0
Thank you for sharing your story
1