I Saw JJ Lin And Lay Zhang Live This Year. Here Are My Secret Hacks To Scoring Concert Tickets Now.

The best guide to buying concert tickets
I've always loved music and have been attending concerts for about a decade. I became interested in K-Pop and C-Pop in 2012, but I didn't have enough money to attend concerts. Working part-time and saving up, however, paid off when I was able to attend two concerts in 2019. My first foray into the chaotic world of concert tickets was when I had to buy tickets for BTS' "Love Yourself" tour. That's when I discovered a way to get those elusive tickets.
Now that the pandemic has subsided and concerts have resumed, I can finally use my hacks to score great concert spots. I recently attended concerts by JJ Lin and Lay Zhang, and got great seats for both despite them being popular acts!
Here are some strategies for increasing your chances of getting tickets and meeting your bias in real life.
Find out ALL the different means of ticketing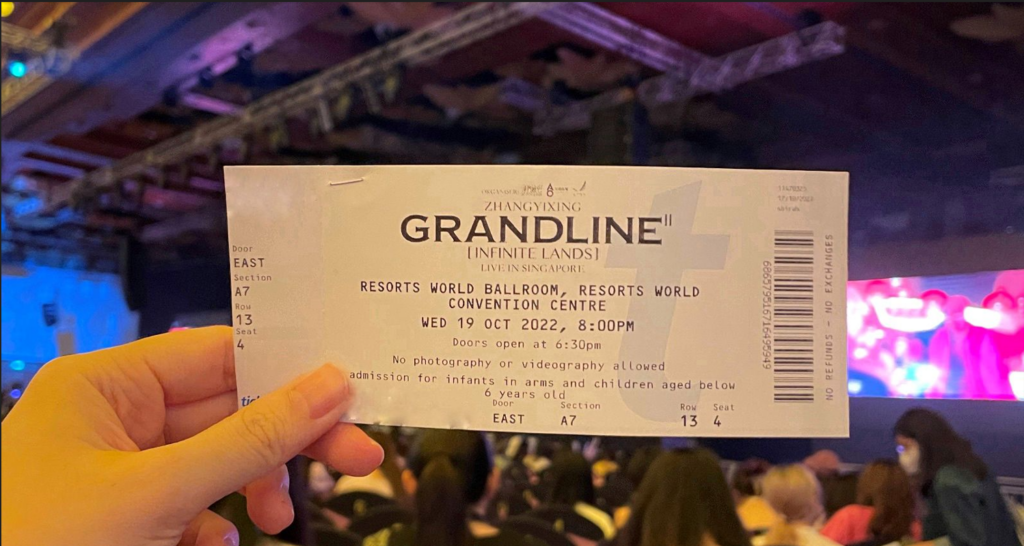 Whenever a concert is scheduled, several ticketing options will be available for fans to purchase tickets. Usual methods include:
Directly from the box office by joining the overnight queue)
From authorised sellers such as SingPost
Calling in to book
Online booking
Some websites, such as Ticketmaster and Live Nation, provide pre-sale dates where you can purchase your tickets in advance.
I usually book online, call in, or get mine from SingPost. This is due to the fact that queuing overnight at the box office does not guarantee you a ticket and I find those who camp overnight to be public nuisances and obstructions.
My friend shared with me her experience where her spot got taken up by a rando who cut the line. Since then, I've decided to not camp overnight so that I can sleep in my comfy bed and have the energy to fight for my tickets online.
Contrary to popular belief, online booking is dependent on chance. I know some friends who waited online overnight only to not get locked out of the booking site once it's live.
As a result, my trick is to find an ulu SingPost outlet to pick up my tickets while queuing online. This doubles my chances and is how I got my hands on my Lay Zhang concert tickets!
Don't give up too quickly on your concert tickets!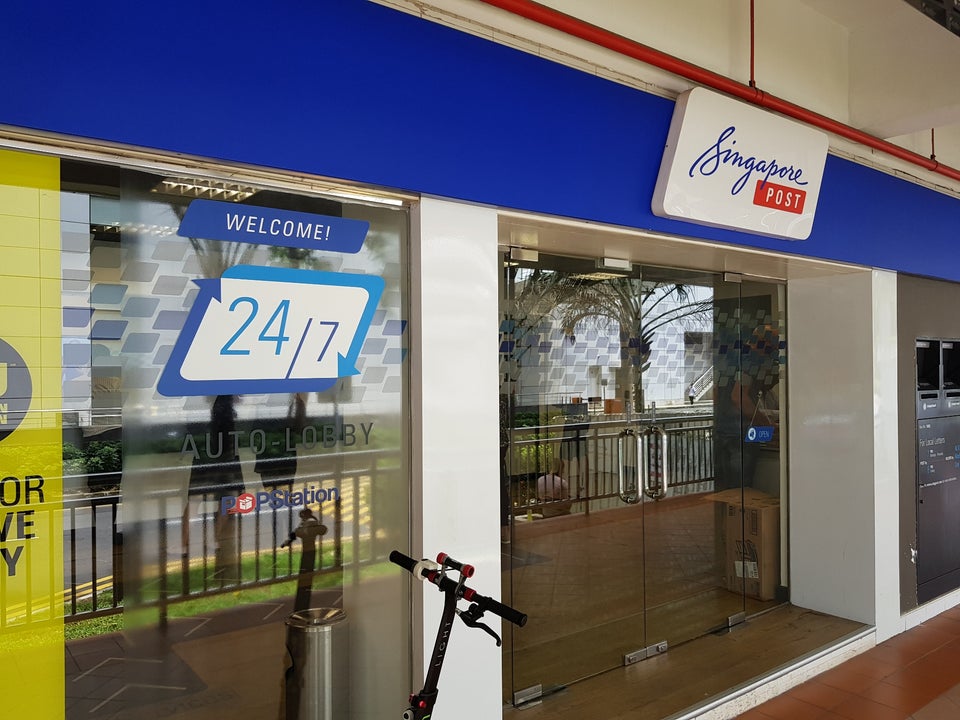 One of the first few mistakes I've made when I was still new to buying concert tickets is giving up too early. I didn't even think of calling in or going to an ulu SingPost outlet to check. You might lose hope after one to two hours into ticketing but if you want to see your biases you shouldn't stop calling in or queuing until the official website states that the tickets are sold out! If the SingPost is ulu, there won't be many queues.
When I was queueing for Stray Kids tickets, I almost wanted to give up but luckily I decided to call in because I managed to get my ticket because of it. Stray Kids tickets sold out super quickly but because of my perseverance, I managed to get it.
Don't resort to scalpers!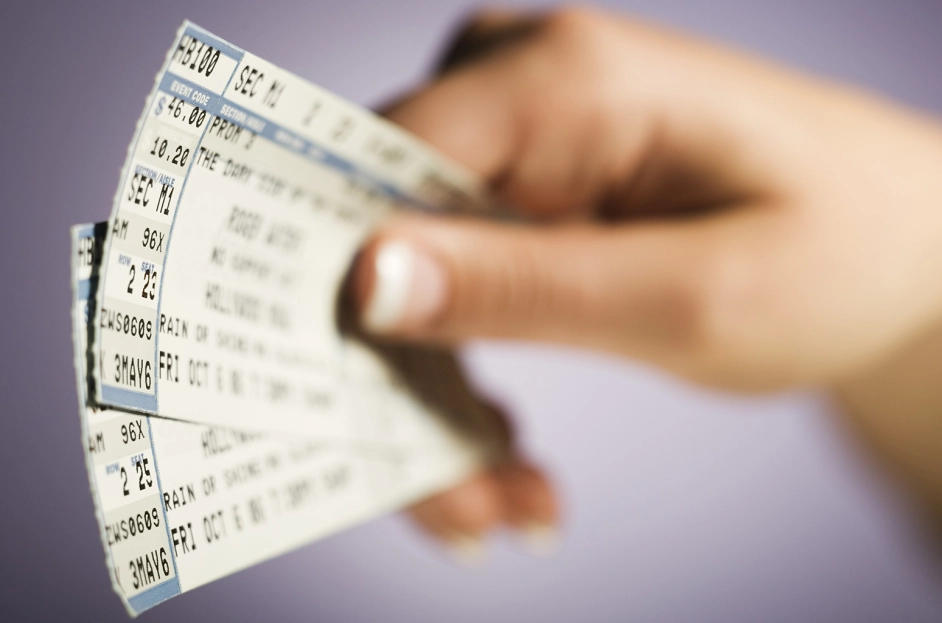 Scalpers are the most "kiasu" people I've ever met. I've seen large groups of scalpers wait outside SingPost outlets around Singapore for the exact moment they open and get their tickets before any of the actual fans without even having to camp out overnight.
I have a friend who was unable to obtain a JJ Lin concert ticket and decided to look for one on Carousell. We were surprised to learn that the highest price someone was selling was $1,200 for a Category 1 ticket.
If you didn't manage to get your hands on the tickets, DO NOT resort to scalpers. The highest I've seen one charge is $10K for a Category 1 ticket while the lowest is $1K. Try not to get your tickets off Carousell as most of them are probably scams. They are trying to make use of how desperate you are. Most of these scams are targeted at the desperate young fans with rich parents who are willing to pay that amount. I've seen so many fans complaining on Twitter about how they got scammed by buying their tickets off Carousell.
If you plan on purchasing resale tickets, ask a friend or family member you can trust. Do not pay more than triple the ticket price. Instead, negotiate a reasonable price. If you must purchase resale tickets from scalpers, try to do so on the day of the event, as they will try to recoup at least some of the money they paid for the tickets. They will end up lowering their prices because at the end of the day, they still have to sell them or else it'll be a major loss for them.
Tips for securing your concert tickets
Recently, I bought tickets for both Lay Zhang's and JJ Lin's concerts. One was Ticketmaster and the other was by queuing up at the SingPost outlet near my house. It feels good to be attending concerts once more after two years of COVID-19. Getting to see my idols up close, literally made me tear up because it's been so long.
Thanks to these strategies, I can't wait to attend Jackson Wang's upcoming concert on 23 December 2022. Thankfully, there are still spaces available!
Getting tickets for hyped artists will always be tough! I hope that these strategies will help you increase your chances of getting tickets and meeting your bias in real life.
I saw JJ Lin and Lay Zhang live this year and this is my story. Share with me your best concert experience!
What's Your Reaction?
I have a different opinion
0
Thank you for sharing your story
0