I Love Scrolling Through Luxury Homes Online. The Best Neighbourhoods In Singapore Are These.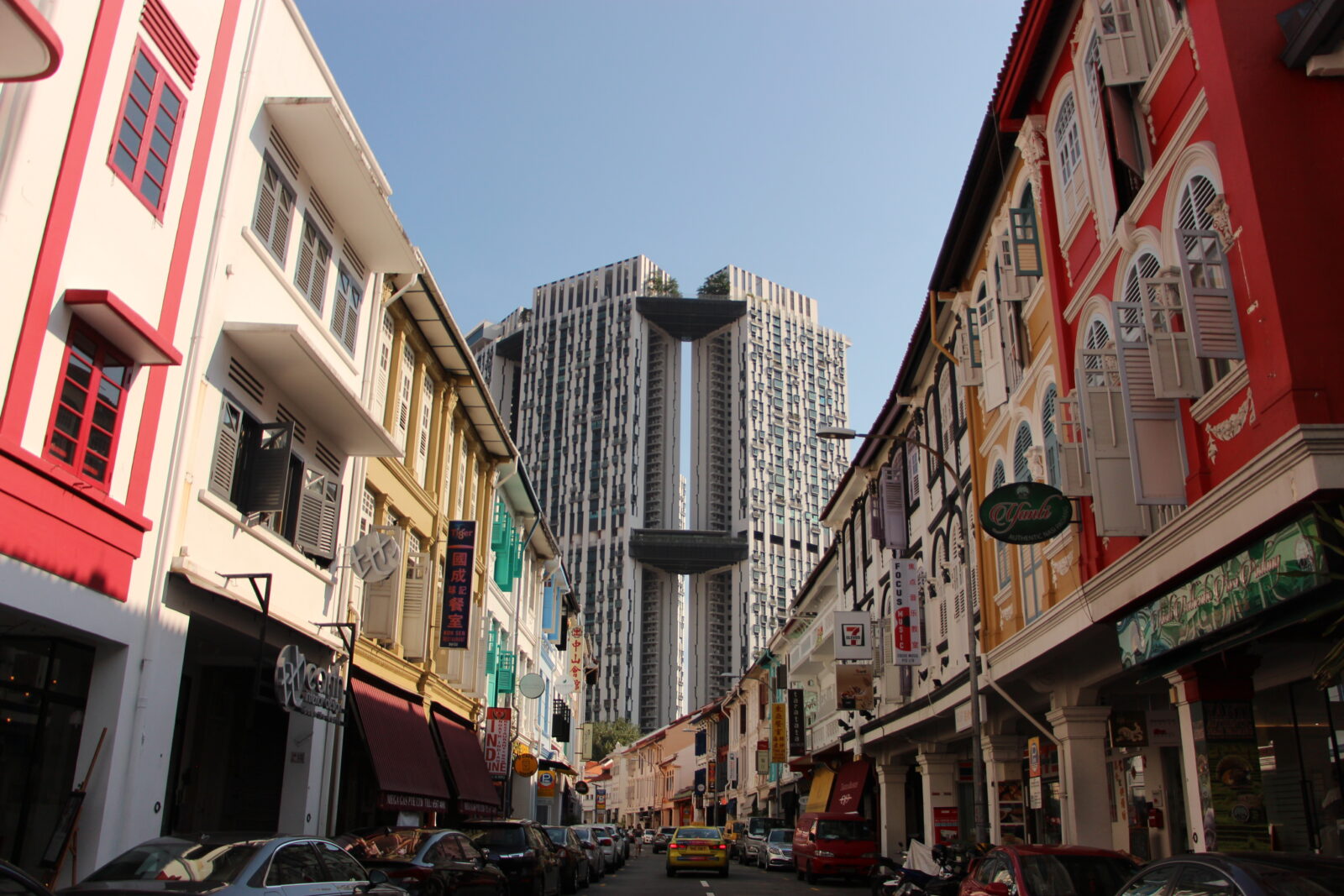 Fake it till I make it to the best neighbourhoods in Singapore
I am not a millionaire yet, but I have big dreams. Some days after watching TLC, I play pretend house-hunting. I've watched enough reality TV shows to build my dream house in case I ever strike the lottery. The boom of real estate apps has enabled me to live vicariously in the best neighbourhoods in Singapore. My broke best friend told me that now, there are even virtual tours and dedicated agents. So It's like window shopping but for big-ticket items and with free service.
To set the record straight, though I am situationally broke, I think I have high expectations. I'm peppered with a touch of elitism from being around rich people at self-invited parties, and a classy taste in aesthetics as a designer to write this guide (sorta).
TLDR: I know what makes the dream neighbourhood and honestly, that's pretty much the million-dollar solution to the turmoil of house-hunting. The type of flowers you want to see, the people you want to eye-candy, and the food you want on your work-from-home days, all depend on which district you're located in. Trust me, waking up to breaking sunrise beams reflecting off Marina Bay's waterfront makes mornings way more bearable than waking up to that annoying-a** kohl bird.
Here are my foolproof requirements for a dream neighbourhood:
Good local food
Good fancy food
Good city views
Thriving nightspots
A wide range of affordable to fancy supermarkets
Accessible public transport
Good weather
Chinatown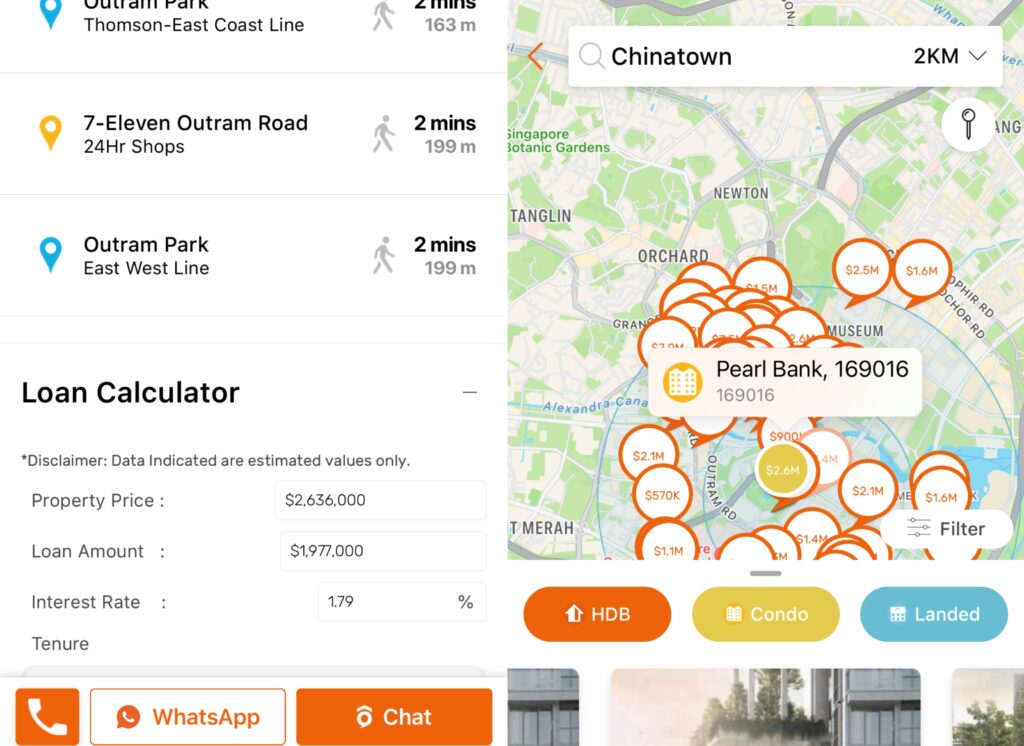 Chinatown is objectively the most appealing neighbourhood on my list. It's the sort of district I dream of living in, every day. There's literally no other spot where you can find such a high density of both cultural infrastructure and upper-class establishments cohabiting. Being one of Singapore's most protected districts, every lane is a melting pot of conserved shophouses and historic landmarks.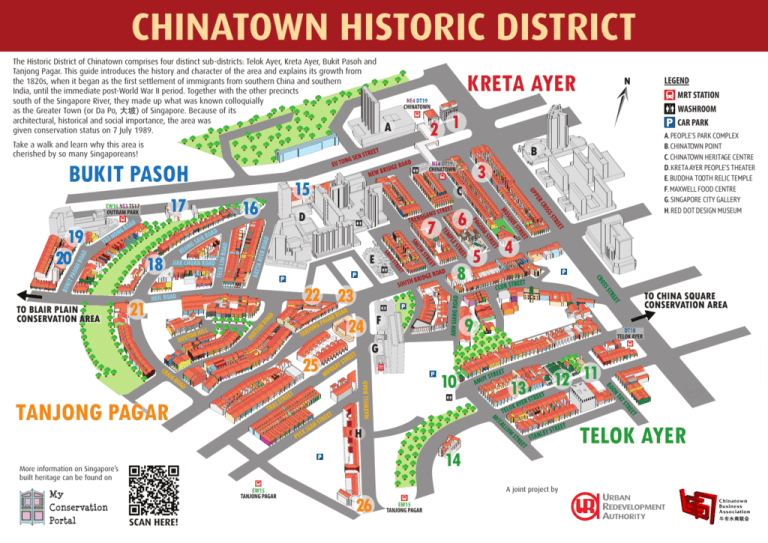 There's no other place in Singapore where you can play Chinese Chess with retired old folks beside a temple, and walk two streets to party with fabulous drag queens at a gay club! If you're someone who loves surprises, colours, and obscurities, then this charming neighbourhood is a winner. Conservative and boring folks, this might be your nightmare district.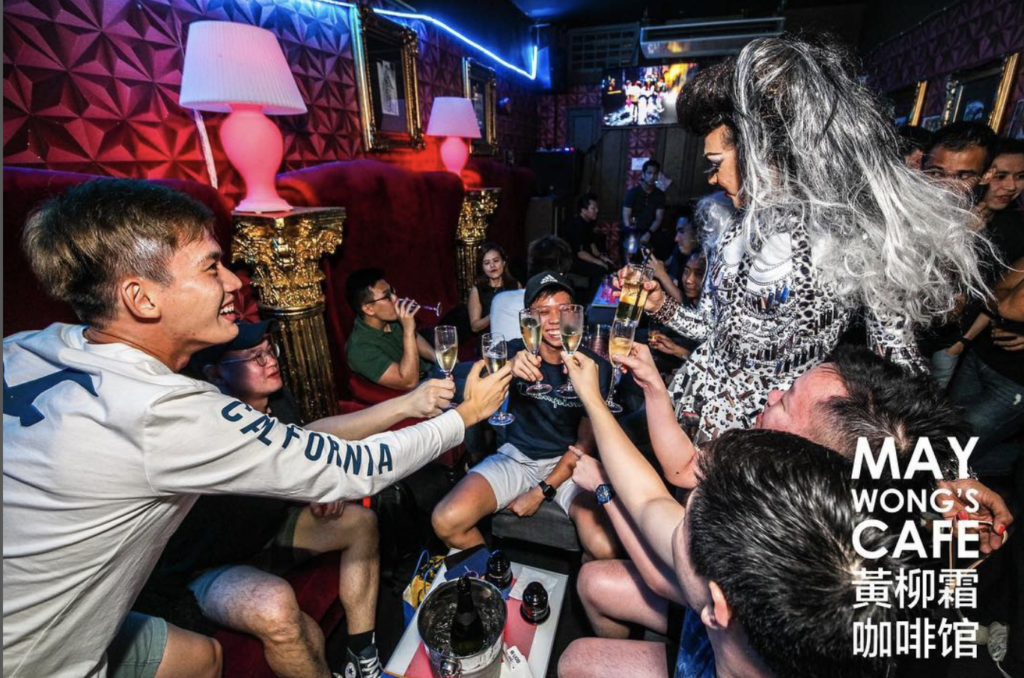 If I struck the lottery tomorrow, the first thing I'll do is buy a conserved shophouse along Bukit Pasoh. Some of the best restaurants in Singapore are located there; imagine walking ten steps out of your house, having the oldest kaya toast in Singapore for breakfast, and walking down the same aisle to have top-notch wine at the prestigious Mandala Club and dinner at two-Michelin-starred Thevar.
I am a glutton whose diet varies according to my erratic spending habits, so believe me when I say there is a wide enough range of eateries to spoil you for days.
Marina Bay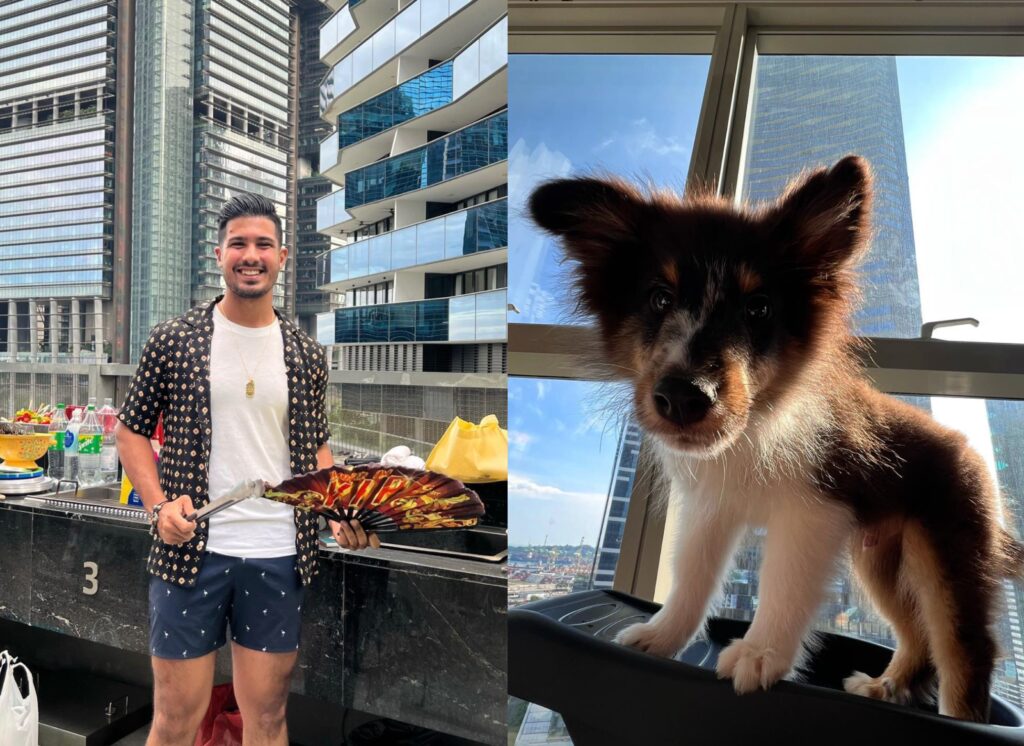 I'd love exclusivity but I have no interest in super-exclusive Good Class Bungalows isolated in some forested area along a narrow winding road that's barely lit at night. Like where am I supposed to go for my midnight meal when I'm craving prata? I'd much rather spend all that money on a centrally located penthouse with a view of the majestic skyline. Downtown Singapore has the most breathtaking residential skyscrapers, interconnected with loads of amenities. It also has a very good mix of cheap, local eats and fancier bougie eateries. I've been to a lot of places and this district is one spot where GrabFood options are top-tier.
If you're working in the CBD then don't even bother thinking about any other place—Downtown moves just as fast to set you in the right headspace while having enough ultra-luxe features like MBS-facing infinity pools to help you unwind. It is the playground for many expats for a reason. That also means, loads of eye candies if you prefer your 'buffet' international tsk tsk. Downtown is perfect if you're a dog owner too; there are loads of open fields and outdoor areas to walk your pet and most eateries are dog-friendly.
Novena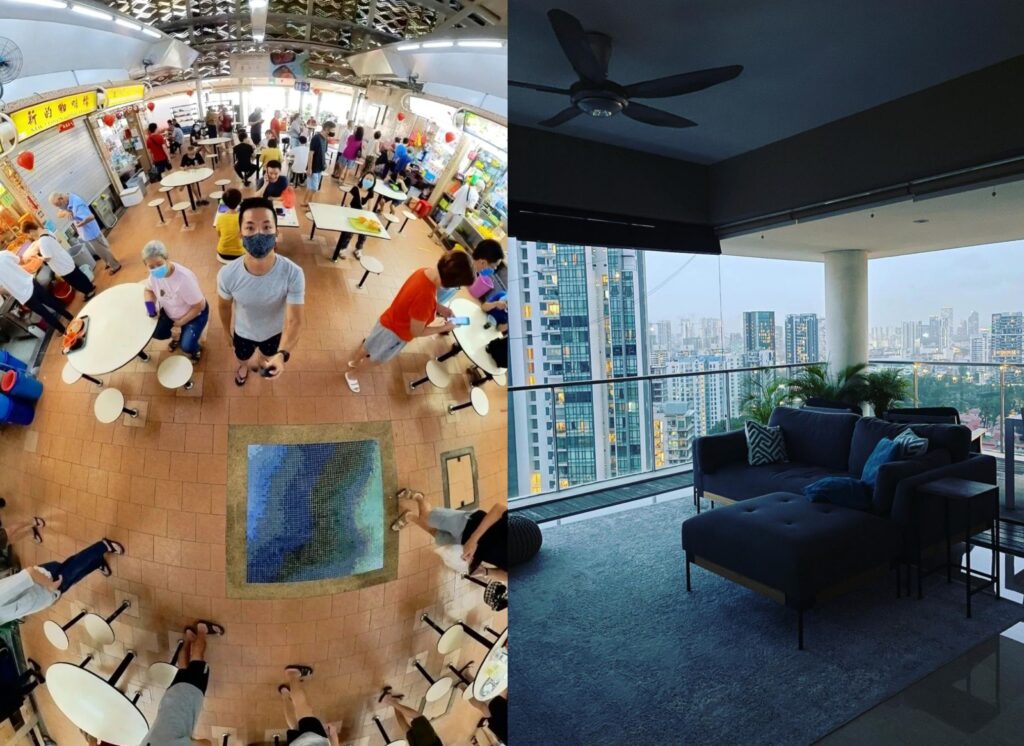 Known for its perpetual construction works, Novena may not be the quietest neighbourhood. However, it's an easy winner when it comes to accessibility, which also explains why the prices of properties here are so high!
I used to be an East vs West side person, but after visiting Novena, I realised you don't have to pick at all. Any end of Singapore is equally convenient to travel to from this district. In fact, it's so convenient that I have problems choosing my mode of transport because of the options.
Novena is also home to many hidden-gem heartland estates such as Pek Kio Market. Consider them the 'back rooms' of this luxe district. Pek Kio Market has some of the cheapest local eats such as $3 hor fun and some of the best too; Soon Kee Wanton Mee sees snaking long queues as early as 7am.
There's a good mix of wet markets, grocery stores and fresh seafood shops if you're big on home cooking. Medical centres are also within reach, making it a pretty much safe place if you encounter an emergency. If you're looking to splurge, Orchard is a few stops down. The only downside is that it's really easy to deplete your money fast when you see good food, shops, and services at every corner you turn.
Swiping for houses in the best neighbourhoods in Singapore
If you're young, successful, and on your way to making your next million, you must have these neighbourhoods on your list. Don't end up like just another nouveau-rich person with zero taste and sensibility.
And If you're bored and have big dreams like me, don't let the naysayers dampen your parade: swiping houses on "Ohmyhome" over weekend coffee brunches should be the next in thing.
I love swiping houses and this is my story. Share with me your house-hunting adventures here!
What's Your Reaction?
I have a different opinion
0
Thank you for sharing your story
0