Starving After 12am? Here Are My Fav Spots To Sober And Fuel Up After Clubbing

Places to eat after your Friday night clubbing session
I spend my Wednesday, Friday, and Saturday nights in a dark room with my ears ringing from the loud music. You see, I love clubbing. And I'm a very good clubber.
I'm used to desperately squeezing through an endless swarm of people, feeling their sweat dripping onto my arms and getting smacked in the face. The feelings of seeing double because my friends psycho-ed me into downing a graveyard, or getting blinded by pulsating lights aren't foreign to me. And once the party stops, an immediate rush of hunger takes over.
Here's where I usually go to satisfy my post-club hunger pangs when I'm not dabao-ing someone home.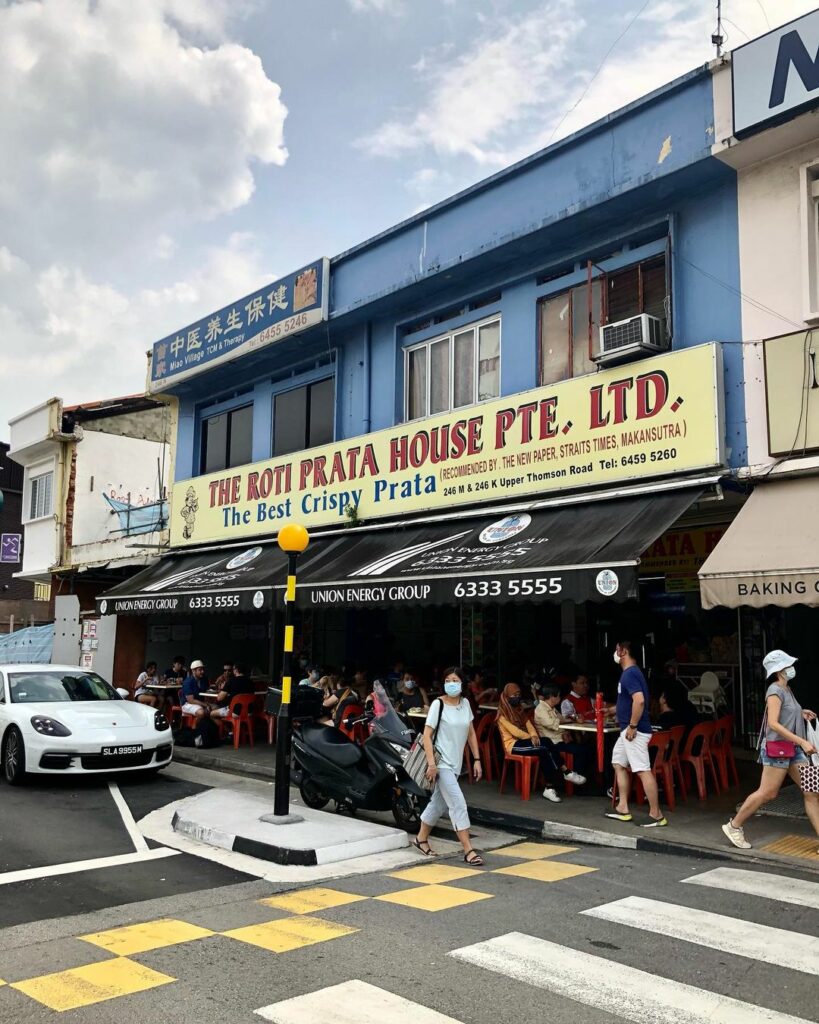 The Roti Prata House is sort of my second home. The only difference is, no one there asks me "You think your house is a hotel ah?"
Having a freshly cooked, crispy, fluffy prata dipped in curry just hits different at 3am. I recommend leaving the clubs a little earlier than usual because they're only open until 4am on Fridays and Saturdays, but it's so worth it. If you're not feeling a prata at this ungodly hour, the maggi goreng is also perfect. My personal favourite order is a kosong prata and a plaster prata. If you don't know what a plaster prata is, you're missing out. An egg prata is an egg on the inside. A plaster prata is an egg fried with a prata on top of it, the yolk is usually still oozy and gooey which is exactly what I like.
The Roti Prata House gets pretty packed toward the 3am mark, but don't worry, they serve food fast.
One time, I was still kinda high from the alcohol. The moment my prata arrived, I immediately sobered up from the whiff of curry. By the time I was done with my kosong prata, I didn't even realise I had ordered a second one. It was simply that fast.
| | |
| --- | --- |
| | 246 M Upper Thomson Road, Singapore 574370 |
| | 7am to 2am (Sun-Thu), 7am to 4am (Fri-Sat) |
| | 6459 5260 |
| | Order on GrabFood |
Hai Di Lao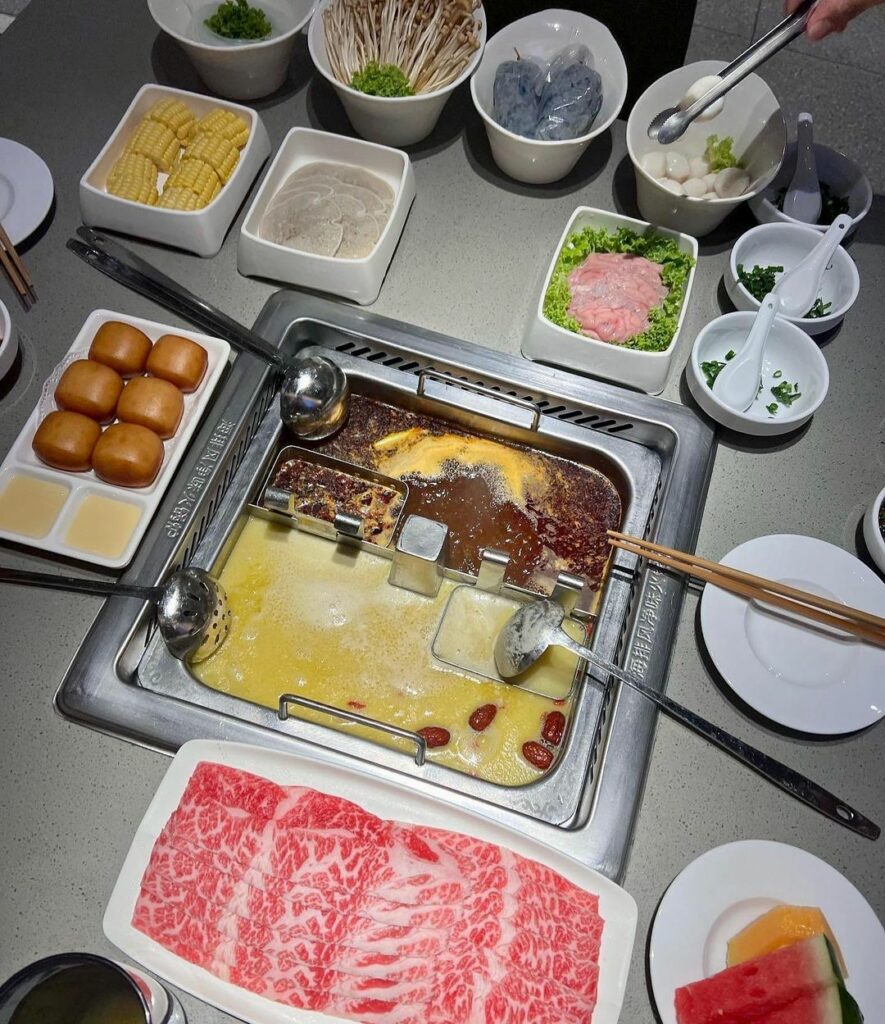 If your friends are seriously hungry, Hai Di Lao is perfect. The nourishing, rich and delicious soups will nurse your hangover before it even begins. Hotpot is perfect at any time of day, and you can't tell me otherwise. It wasn't a luxury I could afford during my polytechnic clubbing days. But as a working adult now, Hai Di Lao is my choice of supper after clubbing. It's definitely not a cheap supper option, but it feels oh-so-good.
The best part is: I still get entertainment after leaving the club. I love watching the mesmerising noodle man dance with the dough.
One time, I tried doing it myself. Obviously, I failed but I still remember the laughs we had that day.
In terms of food, I know that the tomato base is very popular, but I hate the flavour of tomatoes. As such, I will gladly have the rich and tasty Bai-Yu soup base made with chicken, pork, and fish bones. The thick and rich soup flavours the meat so well and definitely hits all the right spots for me. Don't forget to order the fried mantou, and get your freebies!
| | |
| --- | --- |
| | 3D River Valley Road, #02-04, Singapore 179023 |
| | 11:30am to 6am (Mon-Fri), 10:30am to 6am (Sat-Sun) |
| | 6337 8627 |
| | Order on GrabFood |
Ming Fa Fishball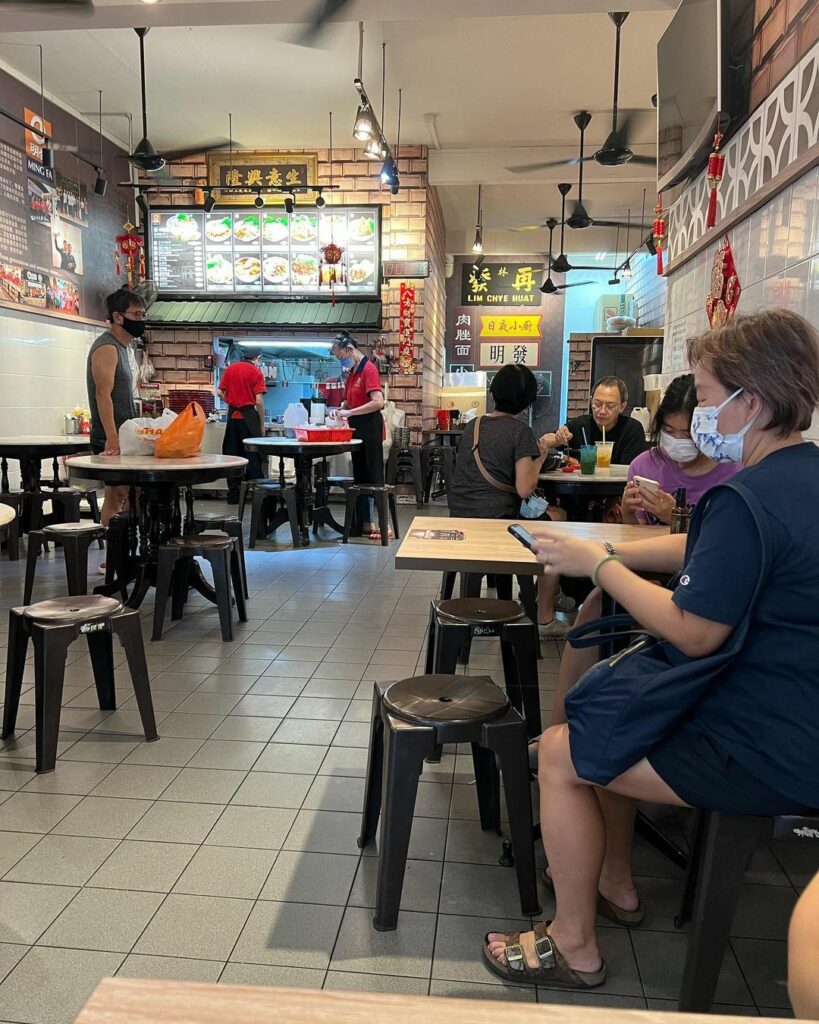 If you decide to stay until Zouk closes at 4am and The Roti Prata House happens to be closed, Ming Fa Fishball is your next best option!
Ming Fa is often where I ended up after clubbing because I usually stayed until the clubs closed. Because I'm not a quitter.
Anyways, oily and savoury noodles just feels so comforting. Every slurp of the noodle was a flavour bomb that lingered on my tongue, which really helped to keep me awake and sober up enough to unlock my gate when I got home.
If you're up for something richer and heavier on the palate, I recommend getting their laksa and adding on their Golden Balls. The balls are a fried version of their Fuzhou meatballs, and hide a well-marinated minced meat centre.
I'm not even a huge fan of bak chor mee, but Ming Fa is definitely doing something right if I'm still eating there during the day.
126 Dim Sum Wen Dao Shi 揾到食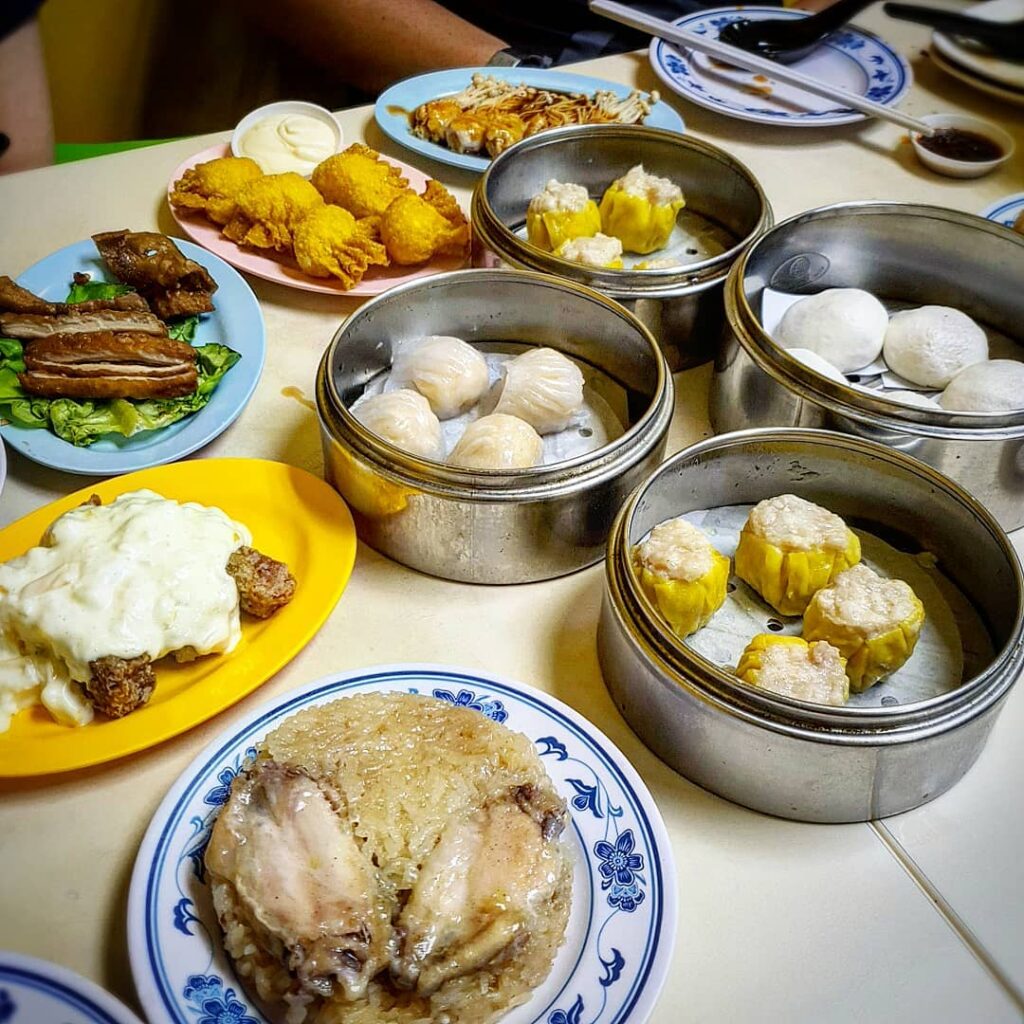 If you're feeling some dim sum, come to 126 Dim Sum! The Geylang outlet is open 24/7 and boasts an outdated interior that low-key gives Hong Kong vibes.
I grew up in a Cantonese family, and dim sum is one of the greatest loves of my life. 126 serves a wide variety of dim sum that I always have a hard time choosing from. I've never been here after clubbing because I never knew that the Geylang outlet was open 24 hours a day, but if I knew, I'd always choose to come here.
Their steamy har gao (prawn dumplings) with a juicy succulent prawn enveloped in a thin translucent chewy exterior is so perfect. For me, the best thing to eat after a drunken night is something that is wholesome and comforting, and dim sum is my favourite comfort food.
McDonald's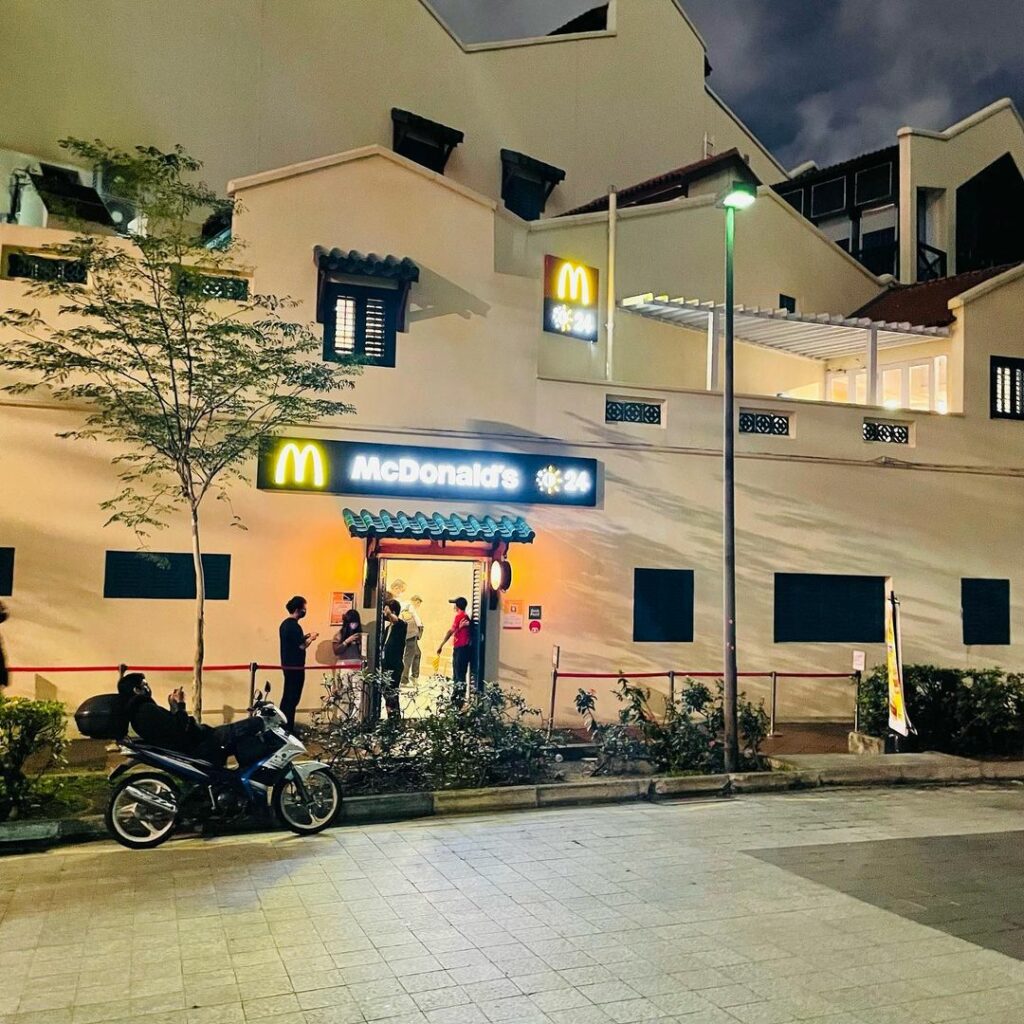 I can't avoid this. Most McDonald's outlets are open 24/7 so they are always an option for me. The one outlet I frequent the most is the one right by the Singapore River. Unfortunately it is no longer open 24/7. If you're a Clarke Quay regular, you'll know what I'm talking about. I hate how they only have seats upstairs. Having to drag your friends who already TTFO (Toh The F*** Out) up that flight of stairs has to be one of the greatest challenges mankind has ever faced.
McDonald's will always be a comforting meal, but please don't buy a McSpicy after a night of drinking because you'll probably McLaosai when you wake up, and it does not help with your McHangover.
My friends and I often just finished our meal and took a quick nap there before we got taxis to go home, the air in McDonald's just smells different and makes everything better. Being a regular in Clarke Quay, I have both fond and not-so-fond memories of this specific outlet.
Food to eat after clubbing
The best food after clubbing is whatever that's comforting to you. If you're going clubbing this week, please remember to stay safe, don't gey kiang, and have fun! Don't be one of those zombies laying on the floor at 4am, get yourself a good supper, and get home safe.
I'm a hardcore clubber who's always hungry after midnight, and this is my story. Now tell me yours!
What's Your Reaction?
I have a different opinion
0
Thank you for sharing your story
4