The Best Shows And Movies Of 2022 That Changed My Life For The Better.

Best shows and movies of 2022
I'm a big fan of movies and TV series. I've honestly consumed more entertainment than the average person. After all, binge-watching is the most sustainable hobby there is. So when I say that these are the best shows and movies of 2022, y'all better believe it. I enjoyed them so much that they actually changed my perspective on life. That's how good they are. Without further ado, these are the shows you need to watch before 2023 comes around! Warning: spoiler alert, obviously.
Everything Everywhere All at Once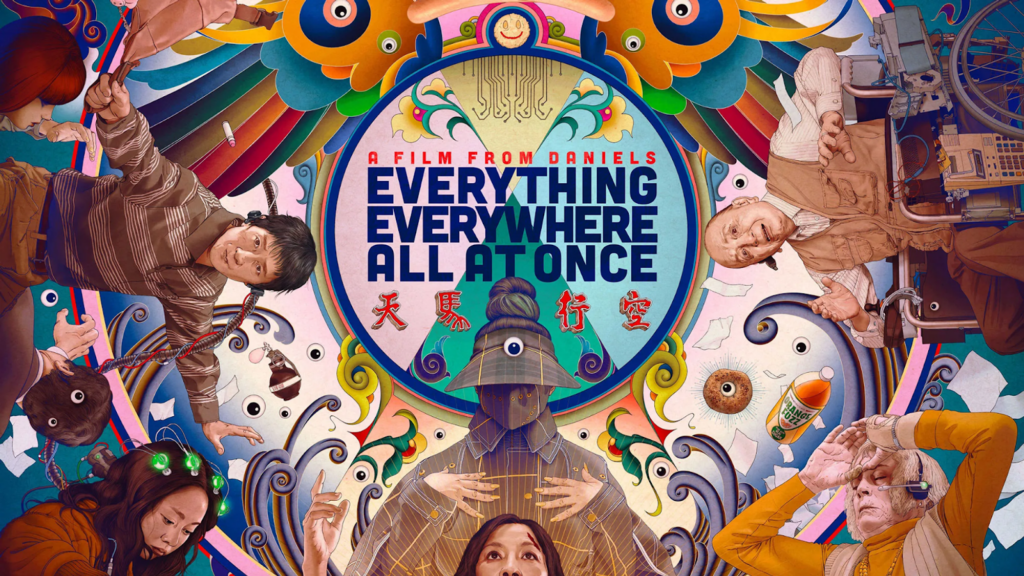 Starting off strong with my favourite movie of 2022. The first word that came into my mind when watching the movie is "chaos". This movie blew my mind because of the electrifying visuals and amazing acting by Michelle Yeoh, Stephanie Tsu, and Jamie Lee Curtis.
It's jam-packed with fast-paced action sequences and flights of science-fiction jargon. Despite this, there are important life lessons to be learnt. It covers topics like LGBTQ+ acceptance, immigrant struggles, mother-daughter relationships, divorce, marriage life, being grateful for what we have and more.
Just like how the movie was chaotic, my emotions watching it were a mess as well. I'd be laughing one second and crying like a baby the next. You know the feeling when the movie ended and you felt empty inside? Well, this movie will leave you reflecting on life.
Acting: 10/10
Message: 10/10
Visuals: 10/10
Entertainment Value: 10/10
Concept:10/10
Overall: 10/10
Twenty-Five Twenty-One
If you hate series or movies with predictable sequences, this series is for you. It's so real, fresh and full of feels. Initially, I thought that this series would be more about romance but it's more of a coming-of-age story. It's about growing up and daily struggles. I'm telling you this to prevent any disappointment if you choose to watch this drama.
What I like about this show is its honesty; it does not sugarcoat heartache and doesn't hold back its emotions. It felt like I was with the characters throughout the entire series. Their relationships felt so raw and real that it felt like I was still in my youth which made me a little sentimental. It's definitely a drama to watch if you are tired of cliché drama plots.
Despite the heartbreaking ending, it's a realistic depiction of how life can sometimes turn out; the person we loved may not be present, but the cherished memories are. The phrase "wrong person, wrong time" was taken to a whole new level in this drama.
Acting: 9/10
Message: 9/10
Visuals: 8/10
Entertainment Value: 8/10
Concept: 9/10
Overall: 9/10
Inventing Anna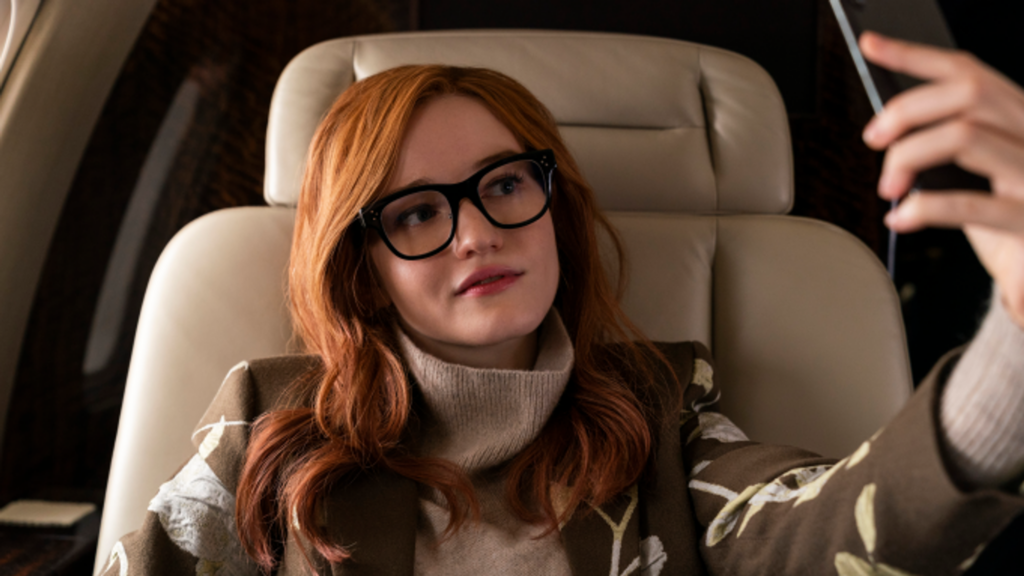 Even though "Inventing Anna" is Netflix's dramatisation of Anna Delvey's story, the story still blew my mind.
It's a captivating series about a 22-year-old girl who scammed several of New York's elite. It really felt like she owned the world and we were living in it. In no way is scamming people the right way to get what you want but I think that it's impressive how she had the guts to girlboss her way to the top.
Julia Garner's flawless acting made me believe I was watching the real Anna Delvey in action. Her charisma and chicness, mixed with her odd German-Russian accent, added to the amusement and fun of the show.
However, I felt that the series could have a tighter narrative because some parts are quite draggy but overall, it's a fun series to watch!
Acting: 9/10
Message: 8/10
Visuals: 8/10
Entertainment Value: 8/10
Concept: 8/10
Overall: 8/10
Inside Job
It's technically a late-2021 show but I only picked it up this year! The show is written by Shion Takeuchi, the same writer who worked on Gravity Falls—one of my favourite shows to watch back in secondary school. Therefore, I began watching it with high expectations. I was hooked and I binge-watched the entire series in a day without sleep. If you love Bojack Horseman, Gravity Falls, and Rick and Morty, this is the show for you.
Because I am a fan of conspiracy theories and secret organisations, this show is right up my alley. Reagan is my favourite character because I adore her chaotic energy. She may appear to be an overbearing, selfish, and harsh individual, but she dislikes making people feel bad emotionally. As a result, I find her very relatable.
If you're a total conspiracy theory nerd, each episode of the show focuses on a set of beliefs that are clearly insane. It does a great job of explaining them and why they're too idiotic to work.
Season 2 was just released and I'm currently watching it. Therefore, I decided to include this series as one of my top five.
Acting: 9/10
Message: 8/10
Visuals: 9/10
Entertainment Value: 9/10
Concept: 8/10
Overall: 9/10
1899
I was so excited to watch 1899 because this series is done by the creators of the greatest web series of all time, Dark. As someone who doesn't like slow plots, I found it a little agonising to wait for the plot to kick in. However, I'm glad I persevered.
This is an undeniably tense and well-crafted mystery series about immigrants on a steamship travelling from London to New York who become entangled in a mysterious riddle after discovering a second vessel adrift on the open sea.
This is the series for you if you enjoy doing additional research after each episode. As expected, it's as perplexing as it is dark, but with some additional reading, you'll be able to understand each scene and its significance to the plot.
I believe that, like Dark, its second season will improve as the creators begin to connect the dots.
Acting: 9/10
Message: 8/10
Visuals: 9/10
Entertainment Value: 9/10
Concept: 8/10
Overall: 9/10
Some special mentions are
The Menu (2022)
It's one heck of a film that will leave your stomach churning. A couple (Nicholas Hoult, Anya Taylor-Joy) is off to a remote island to sample celebrity chef Slowik's lavish, pretentious creations, but things take a nasty turn before dessert is served. The Menu is a twisted horror film that's a delectable experience and keeps you on the edge of your seat.
Book your tickets now here
She Said
A story that helped launch the #MeToo movement and shattered decades of silence around the subject of sexual assault in Hollywood.
Book your tickets now here
PLAN 75
In Japan, a government program, Plan 75, encourages senior citizens to be voluntarily euthanised to remedy a super-aged society. PLAN 75 captures a chilling, callous, and very-real future for us all. But it also captures some of the most beautiful moments of what being truly alive means.
Book your tickets now here
I hope you will add some of these recommendations to your watchlist and enjoy them as much as I did.
What's the movie or series that changed your life this year? Let me know below!
What's Your Reaction?
I have a different opinion
0
Thank you for sharing your story
0